Recruitment Conundrums .. your views please !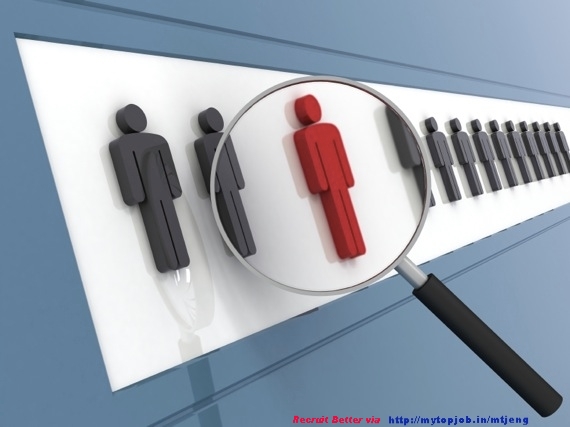 Recruitment is a strange, crazy world ! Over the last few months we have come across the following two situations , both for a Head HR Profile, with different Companies . Put down here in bare facts, with no embellishments .
Position A
Middlish Industrial Company seeks  a Head HR due fast growth and very ambitious growth targets. The CEO is clear in the mandate .. Do NOT show us CVs which we can anyway find at different Job Portals, various Networking Sites such as LinkedIn etc. Send Profiles of people you have personally met and strongly feel will be able to meet the challenges we have. Several Consultants working on this requirement, along with the CEO's own networking efforts.
Budget : About Rs. 35 Lacs per annum
Position B
One of the largest Media house in the Country.Seeks a Head HR since the present one is moving on. Has a  full HR department too ( about 10 people ). Yet the requirement  was  "outsourced" to some good Consultants.
Budget " About Rs. 1.25 Crores per annum
Status : The Position filled about 3 months ago, an offer being made 3 months earlier. It was never advertised anywhere . The CEO met up with only 5 people  and an offer was made after 4 meetings, which was accepted. The Candidate was proposed by a Consultant.
MOST interestingly – The Candidate selected had her CV  prominently displayed at various Job portals as well as  Networking Sites. Indeed, that is how the Consultant initiated contact !
What do you think is going on in both the above Scenarios? Which strategy is right/ wrong / Why ?
All your thoughts, experiences welcome !