Be Visible !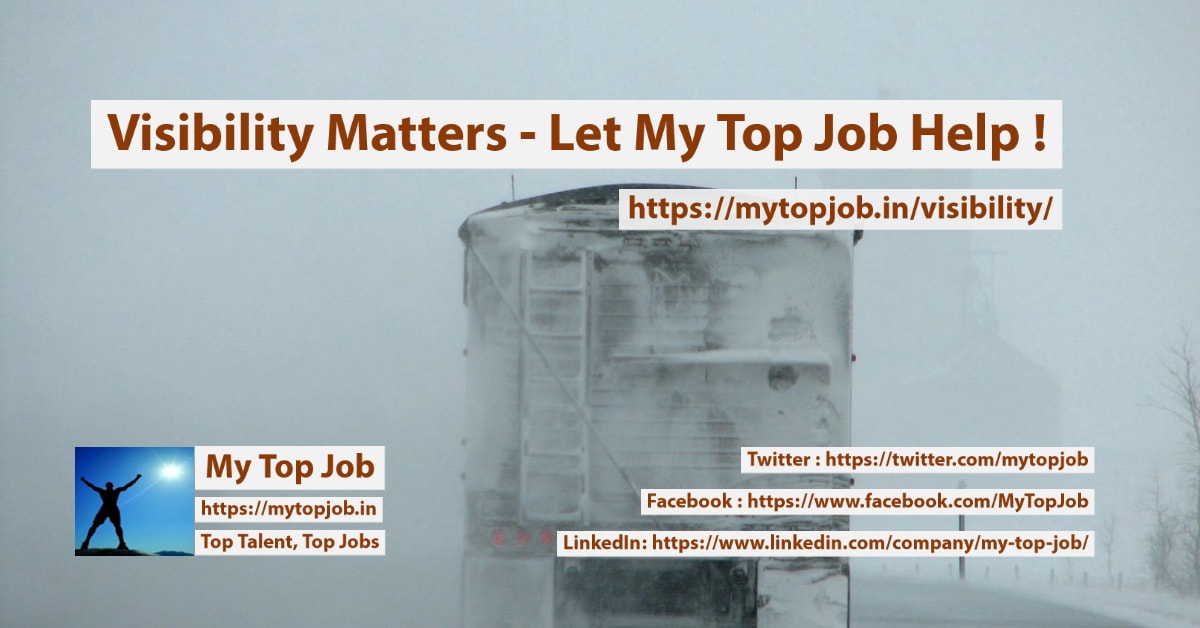 The best way towards career enhancement nowadays is to increase your visibility to those who matter- consistently and intelligently !
Here is how we can help you towards that.
a) Share and discuss the posts on this Website among your friends, peers etc.
Each post carries sharing buttons for the purpose. Any post you like can thus be easily shared. Or you can simply paste the URL / Weblink of that post anywhere you wish. Generally an image and extract of the post will be automatically added. If you tag us at the time, we will join in !
b) Connect with us on our various Social media channels
My Top Job is also available on various Social Media channels as under.   Many of posts here are also shared there and if you have connected with us there you can easily discuss, share, comment upon the same. You can find us on  :
c) Share YOUR experience on career development !
If Career Development is your passion and you want to write regularly, we will be happy to share this platform with you. Please contact us using the Contact Us Page and we will get back to you.
d) Contact us for more, and to share yours !
For more per your requirements, and to share yours, contact us via the Contact Us Page . We will get back to you.
It is well known that the only talent is one which is visible. Above are some tips towards that. Use them to the most for your career enhancement.
Thanks VERY MUCH for reading through ! Wish you the very best in your life and career !
Connect with me also on:
Twitter : https://twitter.com/mytopjob
Facebook : https://www.facebook.com/MyTopJob
LinkedIn: https://www.linkedin.com/company/my-top-job/
Open Discussion Group on LinkedIn to share Jobs, career tips and more – join in ! : https://lnkd.in/dtAbkCg