The Shoes Salesman in Africa !
The Shoes Salesman !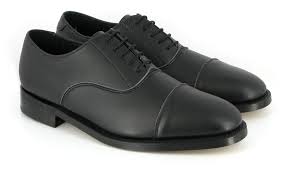 A Shoes Company sent its Salesman to explore business in country in Africa.  The Salesman on his arrival walked down the road, and saw the people there who were mainly tribal. Walking barefoot with no shoes. And no Shoe Shop there either !
Disappointed at what he was seeing he sent a telegram to his boss, "EXTREMELY DIFFICULT TO SELL FOOTWEAR HERE. NO ONE  EVEN KNOWS ABOUT SHOES !
The Boss asked him to return and instead sent his Star Salesman in his place.
Walking down the same road, this Salesman saw the same things.
Too excited, he rushed to the post office to send a telegram to his boss.
"IMMENSE POTENTIAL NO ONE WEAR ANY FOOTWEAR HERE, A HUGE MARKET . AND NO COMPETITION EITHER !
PREPARE FOR BIG ORDERS SOON ! "
It is all in your ATTITUDE.. that will determine your ALTITUDE !
Agreed ?