Human Resources Head, 18 years experience, Rs. 30 lacs per annum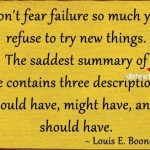 Senior Human Resources Head  with 18 years experience across some of the best Industrial Companies in India
Strong skills in all aspects of HR.
Candidate Reference :  NR 6701
Present Salary : Rs. 30 lacs per annum
Present Location : Punjab
Locational Constraints : None, would depend upon the opportunity
Outstanding Career Achievements :
•    Implementation of Balanced Scorecard.
•    Revitalising Performance Management,
•    Succession Planning,
•    Coaching & Mentoring Initiatives.
•    Long Term Settlement
•    Implementation of Productivity Incentives.
•    IT enablement of workflows,
•    Performance Management System,
•    Implementation of Business Excellence and end to end employee life cycle management.
•    Creation of HR Dept from scratch.
•    Ramp of Retail stores
•    Creation of Policies and Procedures.
Professional and Personal Strengths
Professional
1)    Very good in Organisational diagnostics and business excellence. Linking HR to Strategy.
2)    Strong on employee engagement, branding , talent acquisition and management
3)    Industrial Relations, Productivity and Quality issues
Personal
1)    Team player
2)    Gravitas to steer top management personnel in developing and deploying leadership
3)    Moral and intellectual Integrity
Career Profile :
•    A total Experience of Eighteen years  in entire gamut of Human Resource Management and Organisation Development, Employee / Industrial Relations, Administration, Corporate Communications, Corporate Affairs, Corporate Social Responsibility Initiatives, Learning & Growth, and Quality initiatives.
•    Exposure to Government,  Cooperatives, Non Govt Organisations, Multi national companies, Consulting Organisations, in the industrial sectors of Fast Moving Consumer Goods, Power and Infrasturcture, Retail, and Manufacturing.
•    Established HR Department from scratch.
•    Certified Business Excellence Assessor under Malcom Baldridge (TBEM), EFQM (CII) business assessment models, besides being a Certified OSHAS and Lead Auditor of ISO
•    Assessed various companies as a n External / Internal Assessor under under Baldridge model.
•    Demonstrated experience in implementation of Total Quality Management.
Directed and implemented HR practices such as
•    Organisational Restructuring
•    Manpower Planning & Recruitment
•    HR Budgeting
•    Job Evaluations,
•    Creation of (Impact) Work levels,
•    Competency mapping & Management
•    Assessment and Development Centers,
•    Executive Coaching & Mentoring
•    Balanced Score Card based Performance Management System, including IT enablement of Performance Management System.
•    IT enablement of HR processes e.g. Skills Inventory, workflows for employee transactions and Leave Management System
•    Employee Satisfaction, Engagement  Surveys and Action Plans,
•    Total Quality Management initiatives – 5S, Quality Circles, Kaizen,OEE (Overall Equipment Effectiveness).
•    Employee Health, Safety and Ergonomics
•    Six Sigma initiatives
•    Business Excellence initiatives
•    Process Mapping including BPR excercises. Measuring Process effectiveness.
•    Human Resources Information Management System incl. partnering with Vendors for ERP implementation.
•    ISO implementation
•    Market based Compensation & Benefits Structuring
•    Recognition Schemes
•    Learning & Growth Initiatives (conceptualizing, facilitating, coordinating and delivering programs as In-house Faculty across levels, including certification of skills.)
•    Institutionalization of Talent management process including implementation of Individual Development Plans
•    Corporate Intranets and Knowledge Management Portal
•    HR Audits
•    Industrial Relations & Statutory Compliances (Legal Compliances pertaining to Dairy Plants, Edible Oil Plants, Retail Shops & Construction Industry, Factory and general personnel laws)
•    Long Term Agreements, Settlements of Bonus, Successful execution of Productivity linked Incentives,
•    Liasoning with IR related statutory authorities,
•    Handled multiple militant situations and trade unions,
•    Contract labour issues, outsourcing and temping staff,
•    Security of men and material in a industrial plant
•    IT enablement of IR processes.
•    Voluntary Separation Schemes
•    Personnel Policies, conceptualization, implementation, benchmarking
•    Redressal of grievances.
•    Conceptualisation, implementation, review and monitoring of welfare schemes.
•    Exit Plans
•    Corporate Communications (both internal and external)
•    General Administration (including handling visits of VVIPs. Estate Management, Facilities Management, organizing seminars conferences and Corporate events.)
•    Corporate Social Responsibility Initiatives.
Qualifications
1996 – 1998
PGDRM  – Post Graduate Diploma in Management.
Specialization in Human Resources Management
1986-1989    B.Com (Hons)
Interested in speaking to this candidate ? If so, please fill the form hereunder with all details so that we can discuss with Candidate and revert. Please DO provide Designation, Location, Salary Budget NOT more than THREE Top Concerns of the position. You may also provide any other relevant details . If required, we may contact you for elaborations.
==========
Do you want your Profile promoted here in Absolute Confidence and get genuine Opportunities ? Talk to My Top Job Talent Managers !
===========